Record-breaker in Hockenheim
Record-breaking, but not in the sense of muscle-cars roaring around the Hockenheimring race circuit to achieve lap records. After the rather cool spring temperatures last year, the weather was particularly kind this year, and gave the school owners attending the Leadership Congress and the participants in the International Seminar plenty of opportunity to work up a sweat at up to 36° C.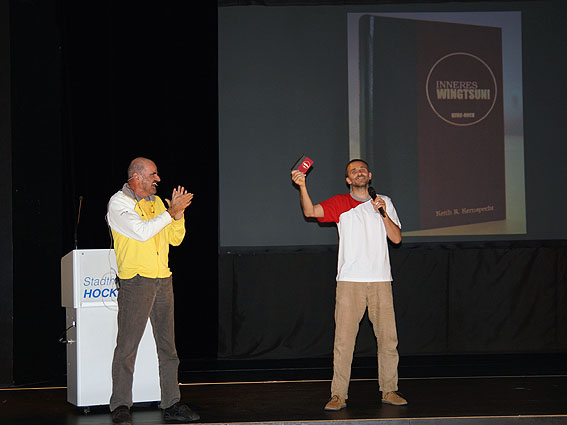 This year's Leadership Congress for school owners began with an extensive programme at 12 noon on the Friday before Whitsun. As has already become a tradition in recent years, the latest book published by EWTO-Verlag was presented: the luxury edition of the "Coursebook: Inner WingTsun" – to date the most compact edition of a book from EWTO-Verlag.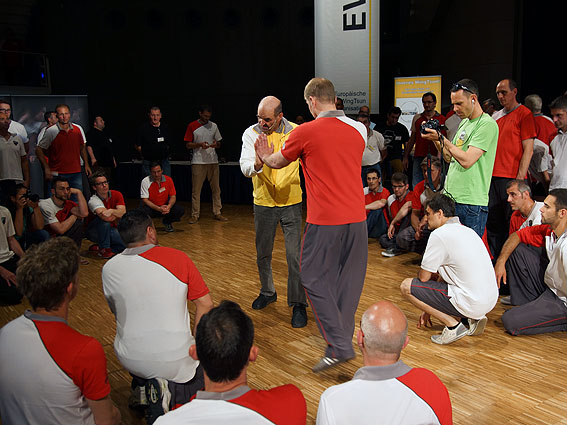 Grandmaster Kernspecht took the opportunity right away to give some theoretical and practical instruction from its contents, to familiarise the school owners with his latest WingTsun interpretations and enable them to teach the students in their own schools at the latest level.
Naturally there was also up-to-date and important information concerning administration, management and further training, so as to give the school owners the best possible support for their teaching activities.
It was already past 8 pm when a Leadership Congress excellently organised by the head office team and very informatively presented came to a close.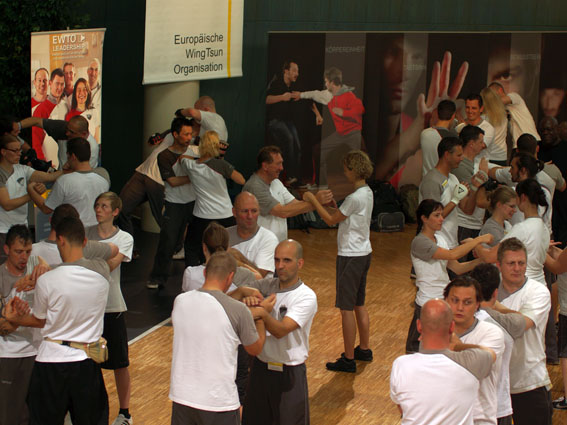 Neither the presenters nor the EWTO team had much time for a respite, for on the following Saturday morning at 8.45 am the three-day International Congress began right on time with a formal welcome. In very high temperatures that increased each day, WingTsun people, escrimadores and ChiKung followers once again came together in Hockenheim to train, celebrate and meet old and new acquaintances. And also to break a sweat, for which there were many reasons: perhaps the outside temperatures, the stress training, the Fightfit sessions or in some cases also pre-examination nerves.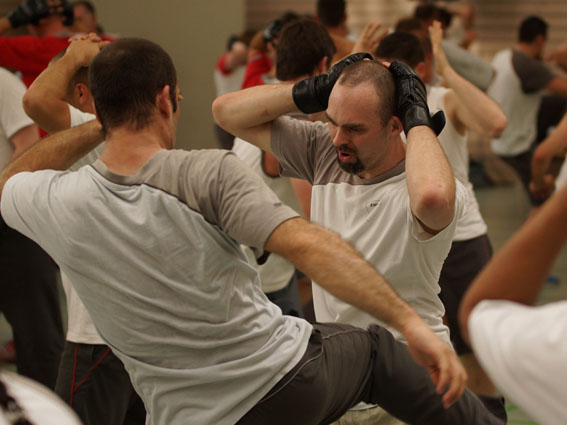 For some Masters the examination stress already ended on the Sunday evening. All of them had passed the multi-section examination extending over a period of several months. They were able to receive their certificates during the evening event. More Masters were awarded a higher grade than in any previous international EWTO seminar.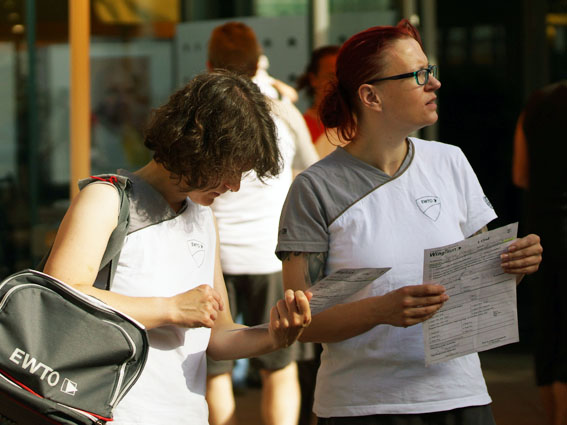 The higher and student grades completed their examinations on Whit Monday. Here too, the presentation of certificates showed that many had made use of the seminar to take a grading examination.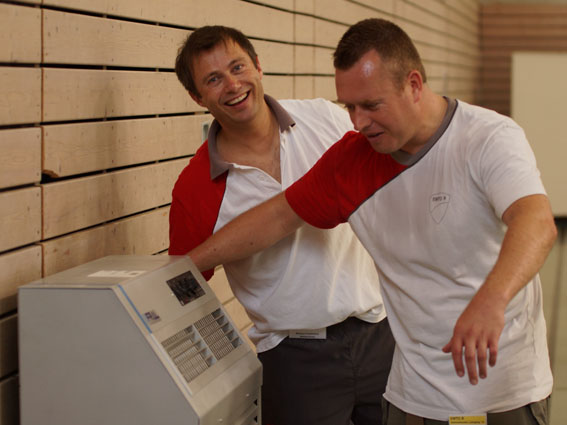 Replete with many new training impressions, a great deal of know-how and pleasant memories of a superb International Seminar at a probably record-breaking 36° C, it was time for the participants to make the journey home.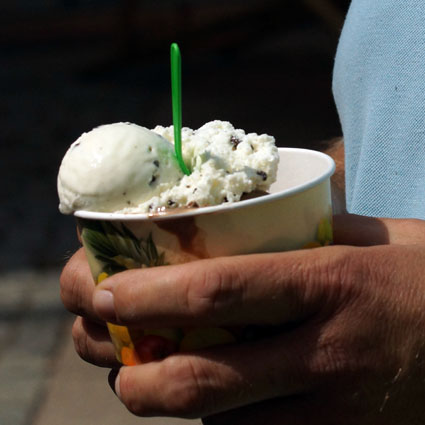 Incidentally, praise is in order as they made liberal use of suncream, water and head protection to ensure that there were no lasting signs of "heat damage". The team at the "Stadthalle" also provided air conditioning, ice and iced coffee to keep things cool.
Text and photos: hm