My first encounter with ChiSao Kuen
Unfortunately it was not possible for me to attend the official premiere when my SiFu GM Kernspecht presented his new teaching method in Tenerife for the first time. So I was all the more looking forward to the weekend of 15th/16th February in Norderstedt, where ChiSao Kuen was part of the programme the next time.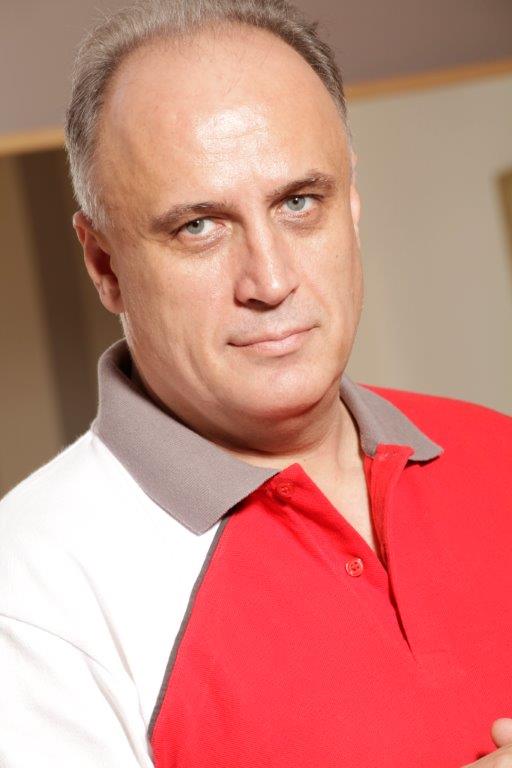 In mid-February the time had come at last. Briefed by the text that GM Kernspecht had issued in December, I made my way to the school of Frank Aichlseder and was prepared to try out SiFu's own, systematic teaching method, which is designed to improve the ChiSao of advanced students. I was wondering whether it would have an eye-opening effect, perhaps making my ChiSao more functional despite my many years of intensive WingTsun experience. But that's what is so wonderful about WingTsun: even after such a long time, there are new things to discover and you can always develop further and improve your WingTsun. If you want to of course …
To learn WingTsun to best effect we have the major resource of the EWTO, and above all my SiFu GM Keith R. Kernspecht. With his ChiSao Kuen, he had once again set a milestone from which other WingTsun people can take their guidance.
When I started learning WingTsun, the forms were the basis of teaching according to Chinese tradition. We learned these and other exercises by imitating what the teacher demonstrated to us. With varying degrees of success …
But nowadays – not least influenced by his university studies and, as he says, by his mentor Prof. Horst Tiwald, Prof. Kernspecht's method is quite different: while his focus for several decades was on the handed-down principles and mottos, it has been on the function since around 2012.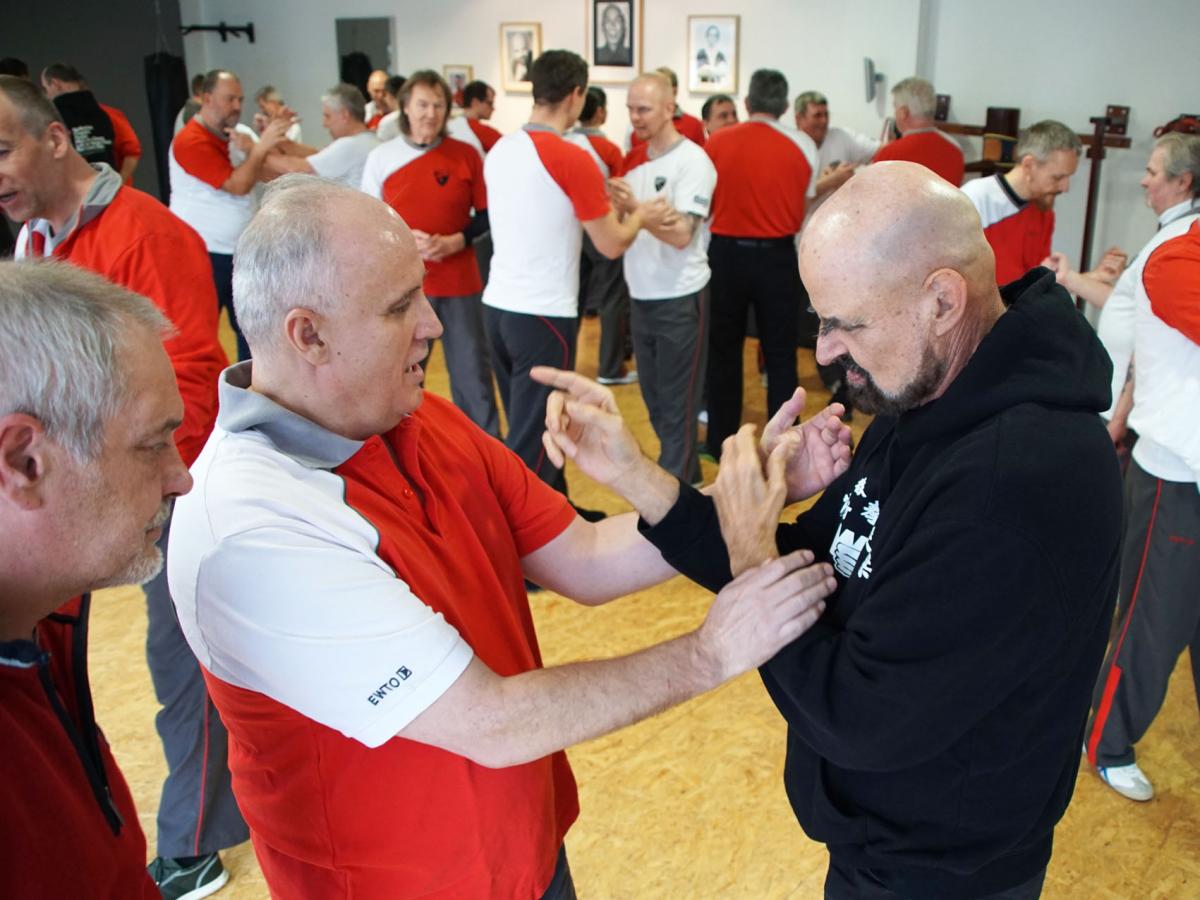 He wants students to be mindful of the situation and find a tailor-made solution. Often this is practically prescribed and imposed by the movements of the opponent. In ChiSao Kuen he therefore confronts the students with a movement question which they have to resolve: he might e.g. say: "Your arms are in contact with those of the opponent from outside. Attack him (to the head or body) so that you can hit him but he can't hit you!"
At the seminar we then developed a suitable attack with a partner – initially by trial and error, and then with the help of hints from SiFu.
This is not about trying to employ an already established technique, but rather about reinventing WingTsun by questioning everything, even the mottos and handed-down principles (e.g.: "What is the purpose of keeping your elbows low and close together?") It is the function of a movement that is important to GM Kernspecht, not how it looks. For him the form of the movement follows its function (or purpose). In the end this develops a functional WingTsun based on what Prof. Kernspecht calls "organic biomechanics" and "combatology".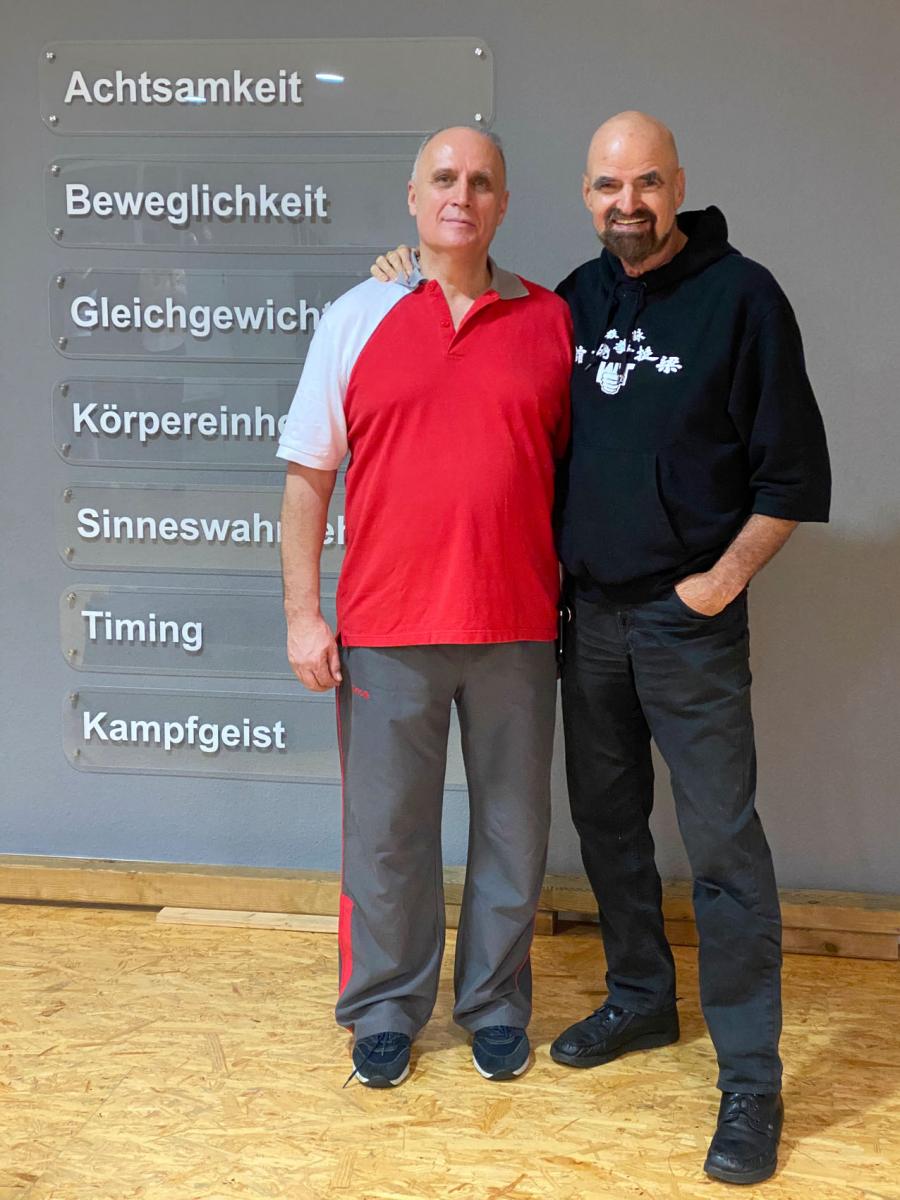 With ChiSao Kuen, the aim is for students to discover the unwritten laws of combatology for themselves, and learn to formulate them. A true (grand-)masterpiece!
Incidentally, GM Kernspecht will teach more of his ChiSao Kuen programme during the three-day Easter seminar in Großwallstadt. The sequence of the individual programme components is not important. You do not have to start with the first one. And even for well-established masters, there will be the customary eye-opening effects that simply make it easier to support students in their efforts to learn WingTsun.
 
See you soon in Großwallstadt!
Your Andreas Groß